Basic Information
Name:

Xikai Zhao

Email:

xikai.vt@gmail.com

Address:

Austin, TX

Interests:

Reading, Hiking, Couch Surfing, Travelling
Professional Profile
Hi, my name is Xikai. I am a life-long learner who is extremely data-driven and entrepreneurial
Download Resume
A BRIEF HISTORY OF ME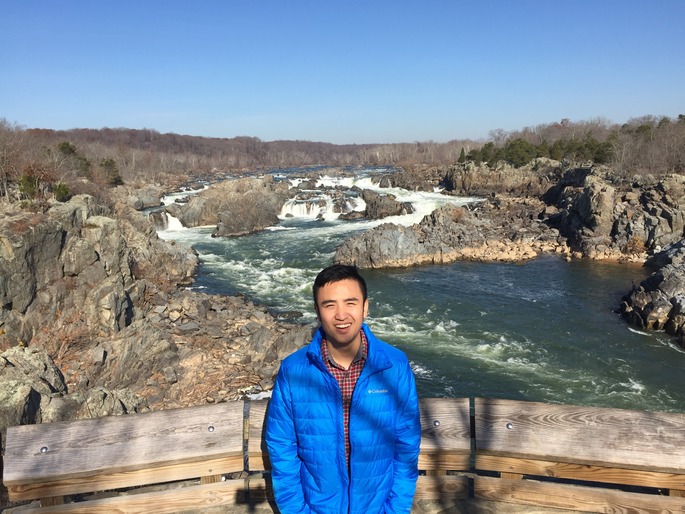 .
My name is pronounced like "She-Kai". I was born in China and came to the U.S for college. I identify myself as a global citizen, and I love to think on a global level.
I started my entrepreneurial career as a 11 year old, when I sold roses on Valentine's Day. In 2014, my junior year of college, I co-founded a company called CampusZebra.com, a freelance website that is intended to connect Virginia Tech talents with the real-world needs throughout the local community. I was fully involved in market research, web development, capital raising, marketing, leadership and product development?. Starting this business is one the most challenging thing I have done and it truly makes me proud.
In 2015, at my first job after graduation, I discovered machine learning, and fell in love with it. It allowed me to see the world through different eyes. Since then, I have been learning and working on different data science projects including sentiment analysis on movie reviews and building a personal content recommendation engine. Particularly, I love natural language processing since I am eager to understand the world differently through numerous amounts of text data. Specifically, I desire to drive meaningful insights by analyzing social media data.
Outside of the professional life, I love camping and learning different cultures. I feel most comfortable in environments that are completely foreign to me, where I can be like a 3 year old again and be fascinated by the world surround me.
If you like my story, and want to say hi, please email me at xikai.vt@gmail.com
Senior Business Analyst

RetailMeNot

Aug, 2016 - Present

RetailMeNot is the largest digital coupon site in the US

• Develop an email recommendation pipeline using machine learning algorithms, Python, and Spark. This engine is projected to increase the personalized audience size by 400%, and engagement rate by 87%.

• Process and analyze large scale data volumes (132 M records) daily, semi-structured and unstructured data

• Work with engineers build data infrastructure and streamline ETL system

• Utilize data mining, model building, and other mathematical and engineering techniques to develop predictive models and improve campaign targeting

Co-Founder/CEO

CampusZebra.com

Feb, 2013 - Present

Campuszebra.com is intended to connect Virginia Tech talents with the real-world needs throughout the local community

• Fully involved with market research, customer discovery, web development, user interface, branding, and product management

• Managed a team of five.

• Campuszebra reached to over 1k user within the 1st week of launch

Published by RetailMeNot Engineering Blog

Oct, 2017

Growth Data Analyst

SeatSmart.com

June, 2015 - Jan, 2016

• Improved the success rate of the check-out page by 43%

• Designed, set-up and ran A/B tests across all of the company's engagement strategies

• Worked closely with product team to assist in rolling out on-product Minimum Viable Tests.

• Measured performance of all digital marketing campaigns, and assess against goals (ROI and CPAs)

• Planned the big map for data infrastructure including combining transactional data and behavioral data.

• Built a funnel analysis and analyzed behavior data in SQL database.

Design Engineer

General Electric Appliance

Jan,2013 – June,2013

• Reduced product costs by $500,000 through the design optimization of dishwashers and the manufacturing process.

• Worked on Six Sigma projects to improve lean process

Google Admob Student App Challenge

issued by Google

Jan, 2014
Deep Learning Certification

Coursera

2017

Taught by: Andrew Ng, Co-founder, Coursera; Adjunct Professor, Stanford University; formerly head of Baidu AI Group/Google Brain

Machine Learning

Coursera

2017

Taught by: Andrew Ng, Co-founder, Coursera; Adjunct Professor, Stanford University; formerly head of Baidu AI Group/Google Brain

Mechanical Engineering

Virginia Tech, GPA: 3.3

2011 - 2015